Erick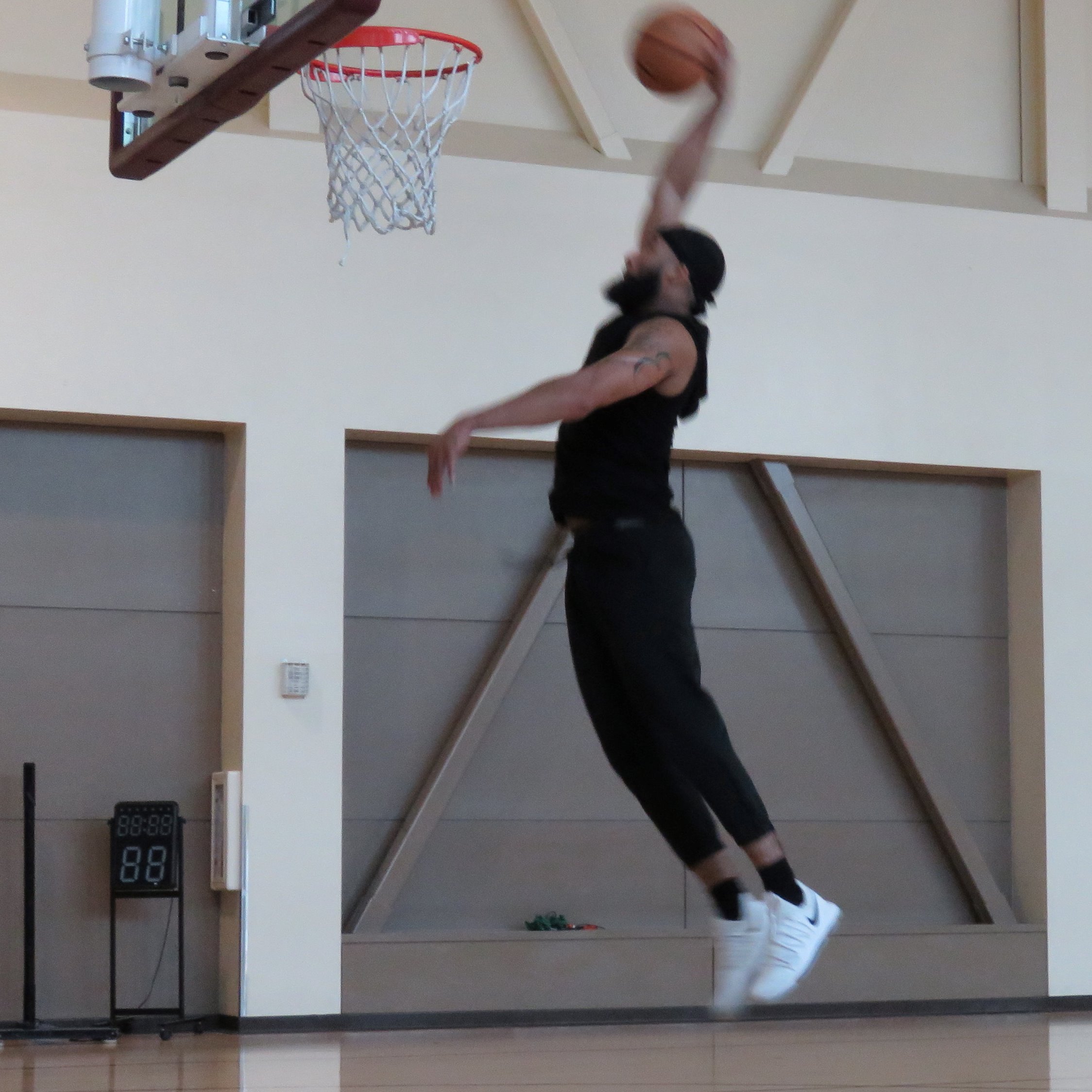 Erick found his passion in Basketball at a young age. In college, he was an Honorable Mention All-Conference pick as a Freshman before moving up to the first team as a Sophomore. He earned a full scholarship to Adams State College where he earned his Bachelor of Arts degree in Mass Communication. Erick went on to play semi-pro basketball and continues to play on various semi-pro teams in the Bay Area.
Erick's extensive experience in sports naturally led him into his career in fitness where has worked as a Sports Coordinator, Personal Trainer and Group Exercise Instructor in Corporate Fitness for the last ten years.
When Erick is not at the club he is spending time with his family, playing basketball, and boxing.
Experience/Education/Certifications
B.A. Mass Communication, Adams State University
NESTA Personal Trainer
Box N Burn Level I Certified
Favorite Exercise
Bench Press
Favorite Cheat Meal
Orange chicken & Peach Cobbler

Availability
Monday – Friday 11:30am – 7:30pm
Contact
ErickS@Moffett-Towers-Club.com
Erick instructs the following:
Make your body your machine! The TRX Suspension Trainer is the original, best-in-class workout system that leverages gravity and your bodyweight to perform hundreds of exercises. You're in control of how much you want to challenge yourself on each exercise - because you can simply adjust your body position to add or decrease resistance.
• Delivers a fast, effective total-body workout
• Helps build a rock-solid core
• Increases muscular endurance
• Benefits people of all fitness levels (pro athletes to seniors)




Focuses on sculpting and conditioning your entire body from head to toe using a variety of equipment and exercises. And for an extra challenge, stick around for the Core class directly following!!