Neil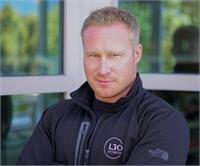 Neil has worked in the fitness industry for the past 8 years and has recently moved to
California from England. As long as he can remember, sports and the gym have been apart of his life.
Neil has found passion in helping people reach their health and fitness goals using gym-based
workouts, motivation, nutrition advice and support to achieve this.
When Neil isn't at the club he spends his time chilling by the pool, watching tv and enjoying
the weather.
Experience/Education/Certifications
YMCA - Level 5 Advanced Sports and Exercise Nutritional Advisor
CYQ - Level 3 Sports Massage
CYQ - Level 2 Fitness Instructor
Favorite Exercises
Shoulder Press
Favorite Cheat Meal
Buffalo wings
Availability
Monday – Friday 6am - 1:30pm
Contact
NeilC@Moffett-Towers-Club.com
Neil instructs the following:
Power HIIT is our newest class addition! Be ready for any combination of Weights, TRX, Cycling, Kickboxing, Weights, Core and MORE. You will never know what to expect in this non-stop fusion of Strength and Cardio!