Robell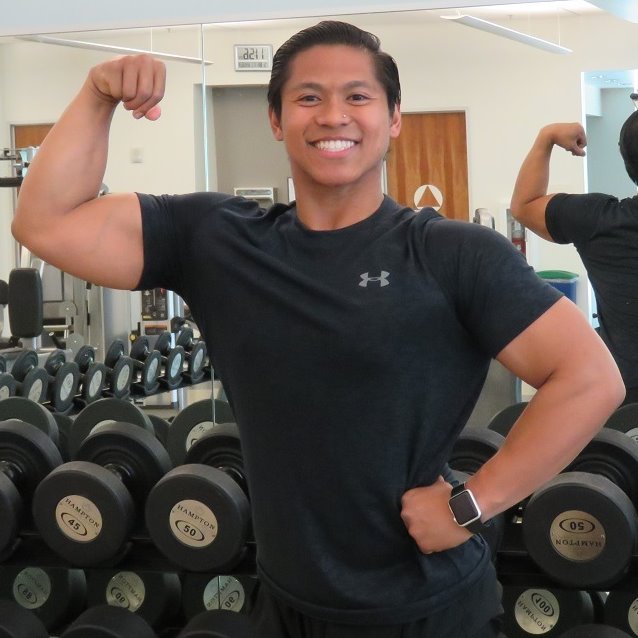 Robell fell in love with athletics at an early age but really found his passion for fitness as a young adult while on his own weight loss journey. He started off in the gym hoping to lose a few pounds which turned into a 60 pound weight loss journey and a career. After years of training, Robell decided to take his competitive drive into the fitness industry and is currently a National Physique Competitor (NPC) and a Unites States Powerlifting Association (USPA) competitor. He wakes up every day motivated by the opportunity to inspire and guide his clients to reach their goals.
When Robell is not in the gym, he enjoys going to the beach, pick up basketball and eating at hisfavorite restaurants.
Experience/Education/Certifications
NASM Personal Trainer
NASM Weight Loss Specialist
TRX Rip Trainer Certification
Favorite Exercise
Barbell Squat
Favorite Cheat Meal
All you can eat Sushi!
Availability
Monday-Friday 6:00 am-2:00 pm
Contact
RobellO@Moffett-Towers-Club.com
Robell instructs the following:
Similare to our TRX Iron Circuit, this 60 minutes of nonstop aerobic and anaerobic intervals utilizing moderate weights & the TRX suspension trainer. Challenging strength, stability, and flexibility exercises that will help build your core and sweat.




Develop strength and power in this extended TRX circuit class. Join Anthony as he personalizes all workouts so you get the most out of your hour!