Kennedy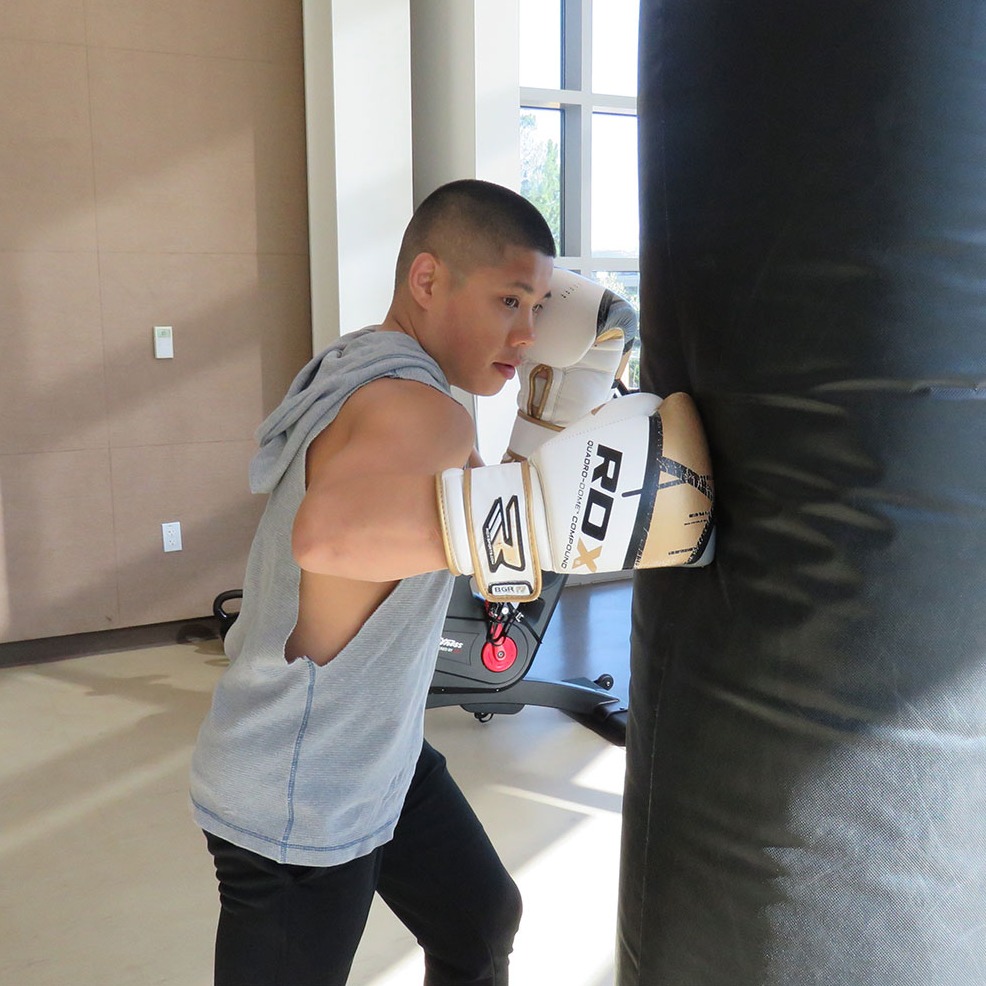 Kennedy is a Bay Area native that started his weight loss journey 10 years ago by joining a Martial Arts Studio. He quickly fell in love with Martial Arts and all the principles that come with it. Kennedy began competing in kickboxing, grappling, and C.A.M.O. MMA fights. Through his training and competition, he also found a love for nutrition, fitness, health and wellness. He has since become a personal trainer, created a successful MMA program and started his own business as a Health Coach.
When Kennedy is not at the gym, you can find him in the Dojo.
Experience/Education/Certifications
B.S. Communications Studies, San Jose State University
NASM Behavior Change Specialist NASM Personal Trainer
TRX Certification
Favorite Exercise
Deadlift
Favorite Cheat Meal
Sushi and Pizza
Availability
Monday – Friday 1:30pm – 9:00pm
Contact
KennedyU@Moffett-Towers-Club.com
Kennedy instructs the following:
KickBoxing - MONDAY AND WEDNESDAY 6:35p: this fun class will challenge your body and mind through intense drills that will strengthen, tone and contour your body.
KBFOCUS - FRIDAYS 5:30p: 45 minute intensive to challenge and train your whole body while working on Kickboxing technique
KBConditioning TUESDAY AND THURSDAY 5:30p: 30 minutes to get your body ready and stronger! Using Kickboxing drills and conditioning to bring you to the next level




60 minutes of nonstop aerobic and anaerobic intervals utilizing heavy weights & the TRX suspension trainer. Challenging strength, stability, and flexibility exercises that will make you sweat and stretch.